Saturday June 25, 2022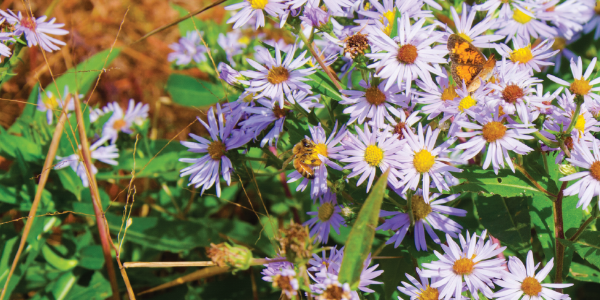 Golf Gadgets That Can Help Older Golfers
Do you know of any golfing equipment that can help older golfers? My dad, who is 76 and loves to play golf, but arthritis in his hands has made gripping the club challenging, and his fragile lower back makes stooping over to tee-up or retrieve the ball a problem too. Is there anything out there that can help?

There are a wide variety of adaptive golf equipment that can help older golfers who struggle with injuries, arthritis or loss of mobility. Here are several solutions that may help with different needs.


Gripping Solutions

Gripping a golf club is a very common problem for seniors with hand arthritis or those who have hand or elbow injuries. To help alleviate this problem there are specially designed golf gloves and grips that can make a big difference.

These specially designed gloves may have added features to improve grip, such as extra padding where the fingers attach to the palm, or a small strap attached to the glove that secures the golf club in hand. These often run between $20 and $30.

Another option is to get oversized grips installed on your dad's clubs. These can make gripping the club easier and more comfortable and are also very good at absorbing shock. Oversized grips are usually either 1/16" or 1/8" larger in diameter than a standard grip and cost around $10 per grip. You can find these grips and have them installed at your local golf store or pro shop.

Some products may combine both golf club grip and glove technology together. The club grip and the glove may come in a set to provide extra grip for the golfer.


Upright Tools

For golfers with back, hip or knee problems, there are a number of different tools that can eliminate the repetitive bending and stooping that comes with playing golf. For example, for teeing up the ball, consider products with an extended arm allowing the golfer to place the ball on the tee without bending over.

Golf companies also make products for picking up golf balls without bending over or attachments that can be affixed to your golf clubs to pick up balls, flagsticks, putters and green side chippers. There are many different brands that offer similar products at varying prices.


Reflective Golf Balls

If diminished vision makes locating the ball challenging, brightly colored and reflective golf balls can help. These golf balls are easier to locate by appearing larger and brighter.


Easy Carts

There are also ergonomically designed golf carts that can help older golfers tote their clubs around the course. If you like to walk, three and four-wheeled push/pull carts can help ease the burden of carrying clubs around the course. Costs typically range between $150 and $300. Many of these can be easily folded for storage.

There are specialized electric golf carts that provide the ability to play from a seated or standing-but-supported position. Public golf courses allow these carts for individuals with mobility challenges.

Savvy Living is written by Jim Miller, a regular contributor to the NBC Today Show and author of "The Savvy Living" book. Any links in this article are offered as a service and there is no endorsement of any product. These articles are offered as a helpful and informative service to our friends and may not always reflect this organization's official position on some topics. Jim invites you to send your senior questions to: Savvy Living, P.O. Box 5443, Norman, OK 73070.

Published June 11, 2021
Previous Articles