Friday August 19, 2022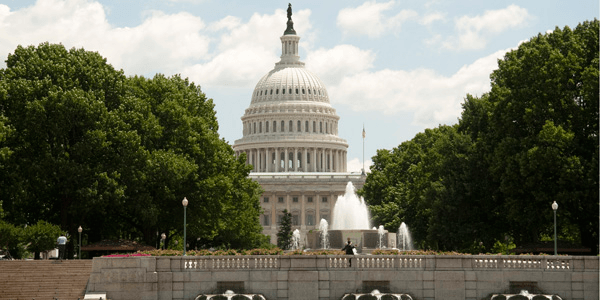 Advance Child Tax Credit Success
Each month, millions of American families benefit from Advance Child Tax Credit (ACTC) payments. The first distribution in July to parents of 60 million children was increased by over 1 million additional families in August.

The IRS has been distributing most payments electronically, but some individuals have received paper checks. The IRS continues to improve the distribution system and expects to distribute most payments electronically during the last four months of this year.

There have been substantial efforts by many nonprofits and community organizations to help low-income families receive their payments. Nonprofit staff estimate that as many as four million children from low-income families may not yet be on the IRS distribution list.

A nonprofit in Philadelphia reported that June and July outreach efforts were successful. The IRS and many nonprofit organizations held meetings to enable families with children to use the IRS non-filer tool on IRS.gov. If an individual had filed a 2019 or 2020 return, the IRS could use that return to place the family on the distribution list.

The IRS also announced a "permanent, multi-lingual, and mobile friendly sign-up tool" that will be available for non-filers. The new tool is a joint effort between the IRS and the nonprofit Code for America. Many software engineers and programmers participated in the effort to create this tool. It is available at GETCTC.org.

Nonprofits that hosted special events were able to assist thousands of individuals in signing up for ACTC payments. However, some staff noted that there were a number of individuals who were rejected. There was frustration with those rejections. The IRS has created a help line to assist individuals over the phone, which provides general information.

Through a survey in August, the U.S. Census Bureau analyzed the use of ACTC payments. Most of the July payments were spent on basic needs of children. These needs include clothing, shoes, food and various school items.

Parents who have not yet received the advance credit may file and receive the credit during the balance of 2021. Another option is to receive the full credit on a 2021 tax return.

Several organizations have suggested the credit will provide long-term savings to the nation that will offset a portion of the cost. A study by the National Academies of Sciences, Engineering and Medicine Board on Children, Youth and Families indicates that child poverty can reduce total economic output by $1 trillion per year. The tax credit may lift many children out of poverty, therefore offsetting part of the cost with their future increased earnings and tax payments.

There are additional positive effects of the ACTC. The payments encourage parents to enable children to receive a good education and participate in additional educational activities. These credits could assist children in moving from poverty to success.

Many of the families receiving payments reside in rural areas or states with below-average incomes. These families will enjoy a substantial increase in overall purchasing power. This will benefit the economies of these regions.

A representative of the Urban-Brookings Tax Policy Center noted, "Poverty and scarcity in families has been a problem for a long time, and it is a bigger problem during the pandemic when parents are losing their jobs." Many nonprofits hope that Congress will choose to continue the expanded child tax credits program.


$3.5 Trillion Budget Bill - How to Offset?

On August 24, the House of Representatives passed a $3.5 trillion budget resolution on a party-line 220-212 vote. This package will now proceed to 13 House Committees for markups of drafts in the committees' respective areas.

The House Ways and Means Committee will have a major responsibility to fund the package. The budget bill anticipates creating $3.5 trillion in tax increases over a decade. In addition, there are $800 billion in middle-class tax cuts that also need to be offset.

House Ways and Means Chair Richard Neal (D-MA) indicated a desire to raise the full $4.3 trillion to pay for the bill. Neal stated, "I intend, as the president requested, to pay for it."

The proposed schedule is to complete the markup by the 13 House Committees by September 15. While major legislation often has not met deadlines in the past, Chairman Neal stated, "We are going to do a markup. I'm intent on it. . . . I think that expanding Medicare for hearing, dental, and vision; I think it is all very important, and by the way, extraordinarily popular."

President Joe Biden delivered remarks recently about the plan to raise sufficient taxes to offset the costs. He stated, "And they are going to be fully paid for."

Speaker Nancy Pelosi (D-CA) also spoke of the plan to raise taxes. She stated, "Because we want to pay for this bill, I would like to have it totally paid for. We will see what is possible."

There are multiple proposed increases in taxes to cover the cost. The corporate income tax rate could be raised from 21% to 28%. However, Sen. Joe Manchin III (D-WV) has proposed increasing the corporate rate from 21% to 25%.

An increase in international taxes could raise $1 trillion over a decade. Another proposal is to tax capital gains at death and the gain on larger gifts during life.

The top income tax rate could be increased from 37% to 39.6%. Capital gain rates for upper-income persons could be raised from 20% to 39.6% (43.4% with the Medicare tax). A new minimum tax on corporations would be created.

Editor's Note: This is a massive bill and there is diversity of opinion among Representatives of both parties about these major tax increases. September will be an interesting month for House Ways and Means members.


AICPA Concerns on Taxing Gains at Death

The American Institute of CPAs (AICPA) sent a letter on August 24 to four leading senators and representatives who are drafting significant tax legislation. The letter was from CPA Jan Lewis, Chair of the AICPA's Tax Executive Committee and CPA Bethany Hearn, Chair of the AICPA's Forensic and Valuation Services Executive Committee.

The AICPA expressed serious concerns about the plan to tax capital gains on appreciated property at death. The letter stated, "There are many provisions of the proposal that need clarification, are overbroad or need further consideration."

A major interest is the challenge in valuing partial ownership interests. There are thousands of partnerships, limited liability companies, subchapter S corporations and other business entities with minority interest holders. The minority interest holder frequently does not have sufficient access to information to value the entire business. Finally, the Administration's proposal is that the valuation of all minority interests should be based on a percentage of the full value, with no discounts for lack of control or minority interest.

The AICPA is also concerned that there would be a divergence between the valuation for capital gain recognition and the valuation for gift and estate taxes.

The initial concern is the valuation of minority interests. The proposal states, "A transfer would be defined under the gift and estate tax provisions and would be valued using the methodologies used for gift or estate tax purposes. However, for purposes of the imposition of this tax on appreciated assets, the following would apply. First, a transferred partial interest would be its proportional share of the fair market value of the entire property."

This "proportional share" method is viewed by the AICPA as a "fatal flaw" assumption. Many minority interest holders do not have a legal right to obtain information to value the entire company. Without access to this information, it will be impossible to value the partial interest.

In addition, the bill's valuation methodology is directly contrary to the hypothetical "willing buyer and willing seller" standard for determining fair market value. The AICPA Statement on Standards for Valuation of a Business, Business Ownership Interest, Security, or Intangible Asset defines fair market value as "the price, expressed in terms of cash equivalents, at which property would change hands between a hypothetical willing and able buyer and a hypothetical willing and able seller, acting at arm's length in an open and unrestricted market, when neither is under compulsion to buy or sell and when both have reasonable knowledge of the relevant facts."

This AICPA definition is consistent with Reg. 20.2031-1(b) and Rev. Rul. 59-60. All of the current IRS methodology assumes a willing buyer and willing seller.

The AICPA offers an example with two different valuations. An individual who owns a partial interest in an $3.75 million entity transfers 20% of the entity's value to charity and 20% of the entity's value to a grandchild. Under the "proportional value" rule, the 20% gift to the grandchild is valued at $750,000. However, the 20% interest to the charity is discounted under IRS regulations and rulings to $500,000. There is a $250,000 valuation difference between the two transfers, even though both were a 20% interest in the same entity.

In addition, the proposal ignores the IRS recognition of Rev. Rul. 93-12 that a discount is appropriate for lack of control and similar IRS provisions that allow a discount for lack of marketability.

Finally, there are other issues that are relevant. A minority interest may be held in real estate or business interests and there are no liquid assets to pay the tax. Because the minority interest holder may not have access to records, there will be a need for IRS guidance.

With multiple tax increases in the pipeline, the total cost could result in up to 75% reduction in value. A C corporation could pay corporate income tax at the proposed 28%, the value of the stock could be subject to a 43.4% capital gain tax at death (including the 3.8% Medicare tax), and the balance could be subject to estate tax at 40%. The total taxation could amount to 75% of the original value.

Editor's Note: Your editor does not take a specific position on the AICPA letter. This information is offered as a service to our readers.


Applicable Federal Rate of 1.0% for September — Rev. Rul. 2021-16; 2021-36 IRB 1 (15 Aug 2021)

The IRS has announced the Applicable Federal Rate (AFR) for September of 2021. The AFR under Section 7520 for the month of September is 1.0%. The rates for August of 1.2% or July of 1.2% also may be used. The highest AFR is beneficial for charitable deductions of remainder interests. The lowest AFR is best for lead trusts and life estate reserved agreements. With a gift annuity, if the annuitant desires greater tax-free payments the lowest AFR is preferable. During 2021, pooled income funds in existence less than three tax years must use a 2.2% deemed rate of return.

Published August 27, 2021
Previous Articles
New Non-Filers Online Tool for Advance Child Tax Credits
Guard Against Spear Phishing Emails
How to Recover from Unemployment Compensation Fraud